ABACUS TRAINING CLASSES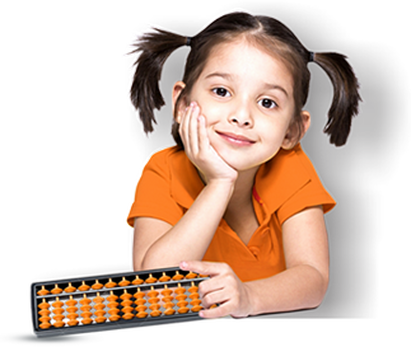 Still in search of best abacus training classes for students from the best abacus coaching centre in India? If yes then you are at right place. Abacus is a Latin word. Abacus is a mathematical calculation tool that was invented in China some 2500 years ago & it spread later to other countries like Korea, Japan, Taiwan, Malaysia etc. It was used for calculating numbers through basic arithmetic system in the ancient times. But over two decades it is proven to be the complete brain development & concentration enhancing program.
It has gained popularity after being transformed from just mere a calculating instrument into a immense powerful system which benefits the children of small age groups by expanding the brain usage, with additional advantage of making mathematic subject easy and effective. We can define Abacus in simple definition. "A device which is used in arithmetic calculation. It is also called counting device.
COURSE DURATION
12 months 2 days in a week